Minds that innovate. Hands that heal. Hearts that care.
No matter what your needs are, we're in this together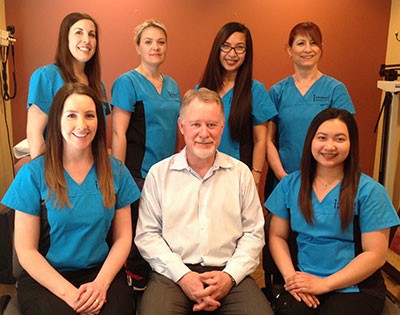 Why Choose Us?
Intramed Medical Centre delivers:
Fast, Friendly Online Booking
Safe and Reliable Surgical Care
Virtually Painless Procedures Under Long-Acting Local Anesthetic Only
24/7 Aftercare and Support
Experienced Physicians
Convenient Location in Calgary
Over 20,000 procedures performed by our doctor
Only 1 minute for an infant circumcision procedure.
Over 30 years of medical experience.
Only 10 minutes for a vasectomy procedure.
Circumcision in Calgary with the Pollock Technique™
Now available for newborns and babies up to 3 months, teens age 13 and up, and adult men. Our approach is faster than conventional hospital methods with improved cosmetic outcomes.
The virtually painless Pollock method practiced at our circumcision clinic offers the best possible experience for infants, teens, and men of all ages.
No-Scalpel No-Needle Vasectomy in Calgary
Complete our consultation request form and get started with your no-needle no-scalpel vasectomy.
Contact us anytime with questions or to book a consultation appointment. At your consultation Dr. Crouse will answer your questions and we will then schedule the vasectomy procedure.
Both our sons that were circumcised by Dr Crouse showed minimal pain or discomfort. His professional staff and environment made things calm and relaxing. There was no hack job nor complications of any sorts. We would recommend this place to anyone!
I had my vasectomy done by Dr.Crouse. I was not looking forward to it, but it turned out to painless, quick and convenient. I would definitely recommend Dr. Crouse and Intramed to anyone who needs it.
I had my son circumsized … and I had a great experience. He was very good with me being frantic about doing it and also with my son. I would recommend this place to all my family and friends.
The procedure was quick and painless, and the team was professional and reassuring. I don't know why I was even worried.
Lorem Ipsum Text Consultation 24/7