No-Scalpel, No-Needle Vasectomy
The Intramed Medical Centre offers the highest quality in male vasectomy care – the No-Scalpel, No-Needle Vasectomy procedure. This simple, quick and virtually painless procedure is done in a surgical suite in our doctor's office, and is sometimes referred to as "The Gentle Vasectomy".
Dr. Crouse's no-needle, no-scalpel vasectomy surgery is covered by Alberta Health Care and offers you all of the following benefits:
Convenience
No incision
No needle
Quick procedure
No stitches
Fast recovery
Minimal discomfort
Effective contraception
Our Calgary clinic team is proud to offer world-class surgical methods. We are Canadian and global leaders in performing no-scalpel no-needle vasectomy procedures – right here in Alberta. Our vasectomy clinic performs 2000 procedures annually.
The Intramed Difference
Our vasectomy clinic team understands the situation of men requiring a vasectomy surgery.
We do our best to provide a private and personalized experience for our clients during the consultation, procedure, and afterwards.
Our doctor and staff are happy to assist you with any questions or concerns that you may have, and are available by phone, or by booking a consultation.
The clinic generally has appointments available and you can request a consultation appointment now on line.
Please feel free to call us at 403-255-6196 during our opening hours Monday to Friday, and please use the contact forms anytime to get in touch.
Our Mission – Why a Calgary Vasectomy Clinic?
We are dedicated to upholding the highest international standards of male surgical care in vasectomy while treating our patients with compassion, dignity, and respect. These objectives are achieved in a our private clinic, following a simple and clear mission. Because we are focused on this surgical procedure, we are able to excel at it.
Intramed Medical Centre meets the needs of men and families for reliable permanent birth control and delivers quality care. At our clinic the clients come first.
How to Book Your Vasectomy Procedure
You will have a consultation appointment with Dr. Crouse before your vasectomy procedure. Generally this will entail two visits to Intramed Medical Centre, but we do offer an option for a same day consultation appointment for men who are not local and are coming to Calgary for their vasectomy. Ask about the same day consultation option if you would like to have your consultation and procedure completed with a single visit to our clinic.
In-Clinic Vasectomy Consultation
If you are in greater Calgary, start with a vasectomy consultation appointment in our clinic. Book a consultation using the request form, or call us at 403-255-6196 to schedule a pre-vasectomy consultation appointment.
You can use the form just at the right to let us know what day you prefer and we will call you back to confirm availability.
At your consultation appointment the doctor will review the procedure with you and conduct a physical exam. After the consultation you can schedule your surgery based on your convenience and our doctors' availability.
Same Day Consultation & Procedure
If you are travelling to Calgary for your vasectomy procedure you can request a same day consultation with Dr. Crouse. In this case you will see the doctor for your pre-vasectomy consultation and physical exam, and then have your surgery in the same clinic visit.
The same day consultation permits men to travel into Calgary for their vasectomy surgery with a single appointment at our clinic.
Occasionally, the results of the physical exam may result in a change of date for the surgery based on the doctor's findings – but this occurs in only about 1% of cases.
Please contact us for more detail on the same day consultation for men coming to Calgary from out of town. It may be a good option for you if you want to minimize your travel and benefit for the no-needle no-scalpel service at Intramed Medical Centre.
Initial Consultation Appointment or One Visit for Consult & Procedure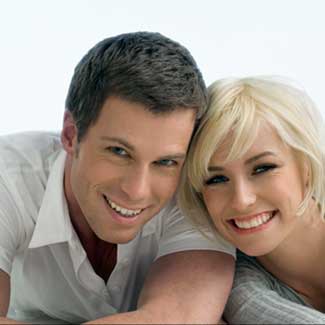 Choose the process that is best for you. Either way our dedicated physician and staff will be pleased to help you. We take pride in providing personalized services and individualized care. In all cases we provide full support before and after all procedures. Dr. Crouse will be available to you to answer any questions or concerns. We perform two thousand vasectomies per year with an excellent success rate.
Please use the Consultation Request form to let us know when you might be available for your consultation and add a note in the Message box to let us know if you are coming from out of town and would prefer a consult and procedure the same day so we can schedule appropriately.
Men come to our clinic from all over Alberta for vasectomy. Clients fly down from Fort McMurray and drive in from Red Deer, Medicine Hat, and Lethbridge every day. Intramed Medical Centre is a provincial centre of surgical excellence in the provision on scalpel-less and needle-less vasectomy care.
Frequently Asked Questions at our Calgary Vasectomy Clinic
Is there any discomfort?
Before the vasectomy, you will not need any sedatives. No-Scalpel Vasectomy is virtually painless. Afterwards some people may be sore for a few days, and may want to take a mild painkiller. (Compare to the discomfort you feel after a visit to your dentist when the freezing wears off). The discomfort is less with the no-scalpel technique, because there is minimal injury to the tissues.
How soon can I go back to work?
You should avoid doing ANY physical activity for one week (7 days) after the procedure. If you have a physical work, arrange to take one week of rest at home. If you have a sedentary (office) job, you can return to work by the next day, provided your work is SITTING DOWN. If it involves walking and standing around, arrange to take a week off from work. Not adhering to the recommendations will increase your chance of complications, swelling, bleeding, etc.
Will vasectomy change me sexually?
The only thing that will change is that you will not be able to make your partner pregnant. Your body will continue to make the hormones that make you a man. You will have the same amount of semen. Vasectomy won't change your voice, beard, your muscles, your sex drive, your erections or your climaxes. Some men say that without the worry of accidental pregnancy and the bother of other birth control methods, sex is more relaxed and enjoyable than before.
Will I be sterile right away?
No, after the vasectomy there are still some active sperm left in your system. It also takes the body about 3 months to completely heal after injury or surgery. For that reason you should wait at least 3 months before doing your post vasectomy semen analysis. Before doing the "3 month test" you are encouraged to ejaculate at least 20-25 times to get rid of all the dead sperm in the tubes. You and your partner should use some other form of contraception until post-operative semen analysis confirms the absence of live sperm.
When can I start having sex again?
As soon as you are comfortable after a minimum of 7 days, but remember to use some other kind of birth control until your semen analysis confirms sterility.
Is No-Scalpel Vasectomy safe?
Most medical experts, including special panels convened by the National Institutes of Health and by the World Health Organization, have concluded that vasectomy is a safe and simple procedure. Vasectomy is surgery, and all surgery has some risks, such as bleeding and infection. Serious problems are uncommon.
What are some potential benefits of open-ended vasectomy?
Open-ended vasectomy is where, once the vas tube is cut, the end from the testicle is left open (i.e. uncauterized), while the end of the tube leading to the penis is closed. Studies have suggested that this could be the ideal way to block the vas end. There may be less post-operative discomfort because there is no sudden pressure back-up to the testicles. Vasectomy reversal may also be easier to perform later, if required.
Can a No-Scalpel Vasectomy be reversed?
Yes, but reversal operations are expensive and not always successful. If you are thinking about reversal, perhaps vasectomy is not right for you. Pre-vasectomy Sperm Banking (cryopreservation) is a good idea for almost anyone considering a vasectomy. Ask our staff for details.
Why is shaving the area suggested before the procedure?
While we can easily perform your procedure without having you shave at all, we like other surgeons believe that this is an important step in performing a meticulous surgery. We believe it is important for optimal visibility and for hygienic reasons (keeping hair out of the surgical area during the procedure).
How long will a No-Scalpel Vasectomy take?
On average, the whole procedure takes less than 10 minutes. It is a simple procedure that can be performed in our surgical rooms in our office (rather than the hospital). After your procedure, we recommend that you have someone to drive you home, or that you extend your stay at our clinic to be sure that your are fully recovered before driving yourself home.
Considerations Before a Man's Vasectomy
The decision to have a vasectomy is a serious one with lifelong consequences. There are many factors to consider and there are two that we will highlight here:
Do I think that I might want to have more children?
If there is a possibility that you might want additional children in the future you should not have a vasectomy. Your vasectomy will prevent you from conceiving a child and should be considered a permanent form of male birth control.
Vasectomy reversal surgery is not a fully effective way to restore male fertility, and no one should use
surgery to temporarily suppress fertility. A vasectomy reversal may be possible but the results are not certain. A vasectomy is recommended only for men who are certain they will not want to conceive a baby.
Am I a good candidate for vasectomy surgery?
If you are certain you don't want more children, the remaining questions are related to your current physical condition, and there are not many contra-indications for a vasectomy procedure.
The main ones are to do with any pre-existing issues affecting your scrotum (hernia in that area, scarring) and your general ability to tolerate a minor surgery (abnormal blood coagulation, other pre-existing conditions). It is also vital that you follow the doctor's instructions on post-operative care.
Male Sterilization – Potential Regrets
Vasectomy should be considered permanent and non-reversible as reversals are not guaranteed.
You may regret your decision one day if it is taken prematurely. Younger men, especially those in their 20s with fewer than 2 children, are most likely to seek a reversal in the future, often citing that they thought it was the right decision at the time only to be disappointed when their reversal procedure was unsuccessful.
Men change. Some men are totally convinced that they do not want kids. In our experience, some men develop a different attitude about having children as they get older and their life situation changes.
Women also change. Some women who do not want children change their minds as they grow older. Some who have had bad reactions to pregnancy feel they would never want to go through another pregnancy only to change their minds after a few years.
Relationships can end. Despite how stable our relationships may seem, there is a chance that in a few years, you may be with a different partner who may have a strong desire to have kids.
Sperm Storage
In the unlikely event that you will want to have kids again in the future, and vasectomy reversal is not an
option, or successful, sperm storage may be a way of allowing yourself to procreate again. Please consider storing sperm prior to your vasectomy.